We want to welcome
Liliana Crystal Boling
(our fifth little Boling baby)
into the world!

-- or is that our 5th little boling

ball

?

Whew! That was a lot of work!
She was born at home on January 25, 2007 at 4:52 AM, after Michele had endured a rather miserable week-long cold, 3 days of "false alarms" (contractions would start in the middle of the night, thus preventing us from sleeping, but stop the next morning), and 4 hours of rather intense labor. It was a little different from the previous 4, who all came after a single session of prolonged labor.
If you make it dark enough,
I'll even open my eyes a little bit!

11 days early, she weighed
6 lbs., 9 oz., and was 19" inches long.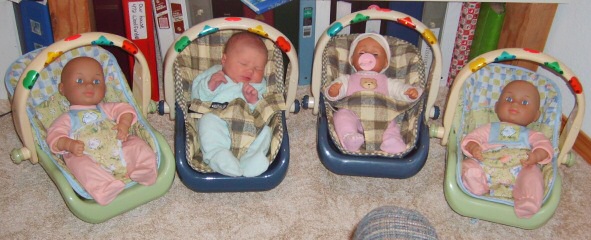 They'll never find me in here!
Mother, Father and Baby are doing fine!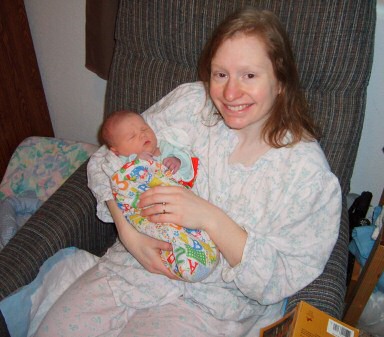 It was a wonderful experience; she was our second home birth, and we plan to have future children born at home as well. Our midwife, (Laura Hamilton), Charles, Michele and Liliana were the only people present at the birth. Michele's mom (Bev Cooke) came over and looked after the other children during the delivery, and got to hold the baby while it was still "fresh"! The kids are now spending a couple of days at Grandma and Grandpa Cooke's house while we "recover".

UPDATE: Liliana's Hill-bili Lights
back to other current content